Trend Pro, the most advanced city e-bike
Enrico Cigolla
Technology at your service
Trend Pro is the technologically advanced bicycle suitable for riding in the city and for out-of-town trips. The ideal means of transportation for errands and daily commuting, it allows you to move smoothly in the city center and on narrow, hard-to-access streets, and is super easy and comfortable to use.
10 Shimano gears to go beyond the city
With Trend Pro you pedal with agility and style through urban streets, and have fun outside the city walls with Shimano Deore's 10-speed gearing paired with the powerful, newly developed FIVE F80 motor. Equipped with integrated light, kickstand and mudguards, the Trend Pro offers the ultimate in functionality. The components are of the highest quality to give you an intuitive riding experience and a feeling of safety on all kinds of trails.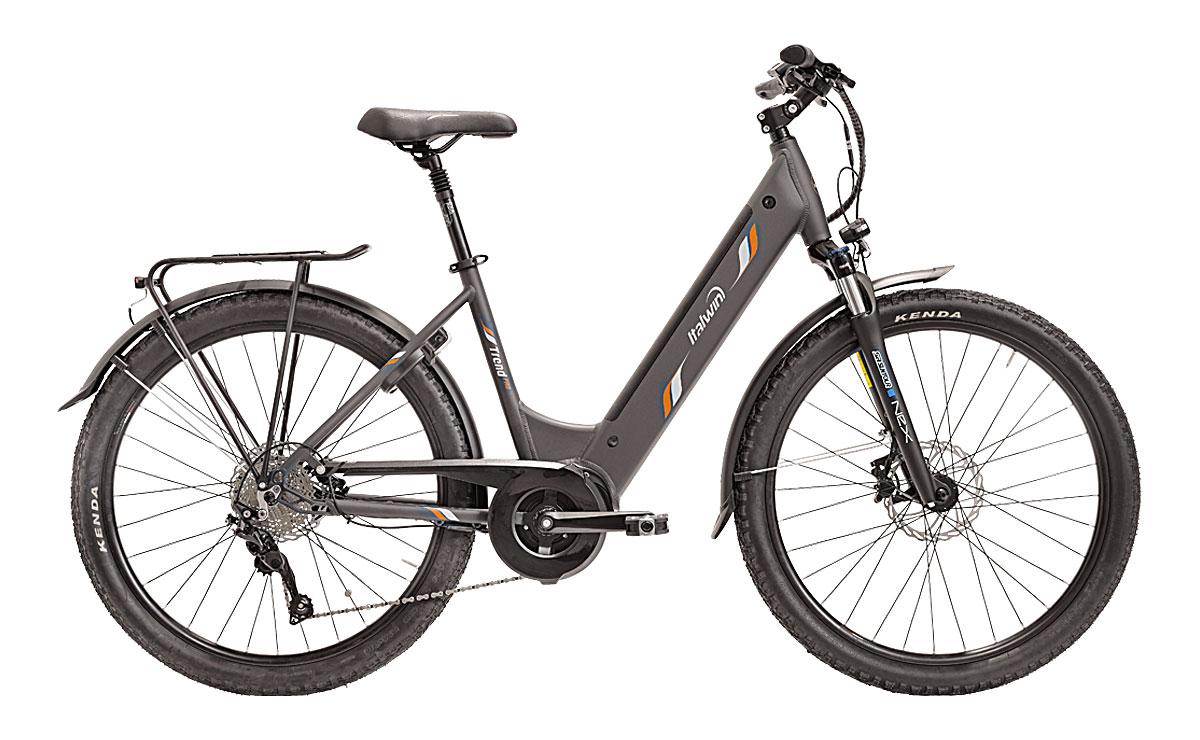 New FIVE F80 engine
The FIVE F80 engine ensures a safe and enjoyable experience for the rider. The torque provides harmonious pedaling support. The sensor measures force, frequency, and speed for natural interaction between rider and e-bike. F80 provides dynamic and safe support.