Italwin delivers Travel Cross to Rome Police
Enrico Cigolla
The close collaboration between Italwin and national law enforcement continues, after the supply of the e-bike Trail Ultra to Carabinieri Corps and model Trail rear to the local Police of San Lazzaro, another important agreement has been reached, this time with Rome Police (also called Polizia di Roma Capitale).
The model specifically chosen for Italy's capital city Police was Travel Cross, an e-bike with an incomparable driving experience in any situation, designed to ride on any type of route and therefore perfect for its purposes: environmental protection along River Tiber and preservation of landmark and natural heritage inside Rome's parks and historic villas like Villa Borghese and Villa Ada.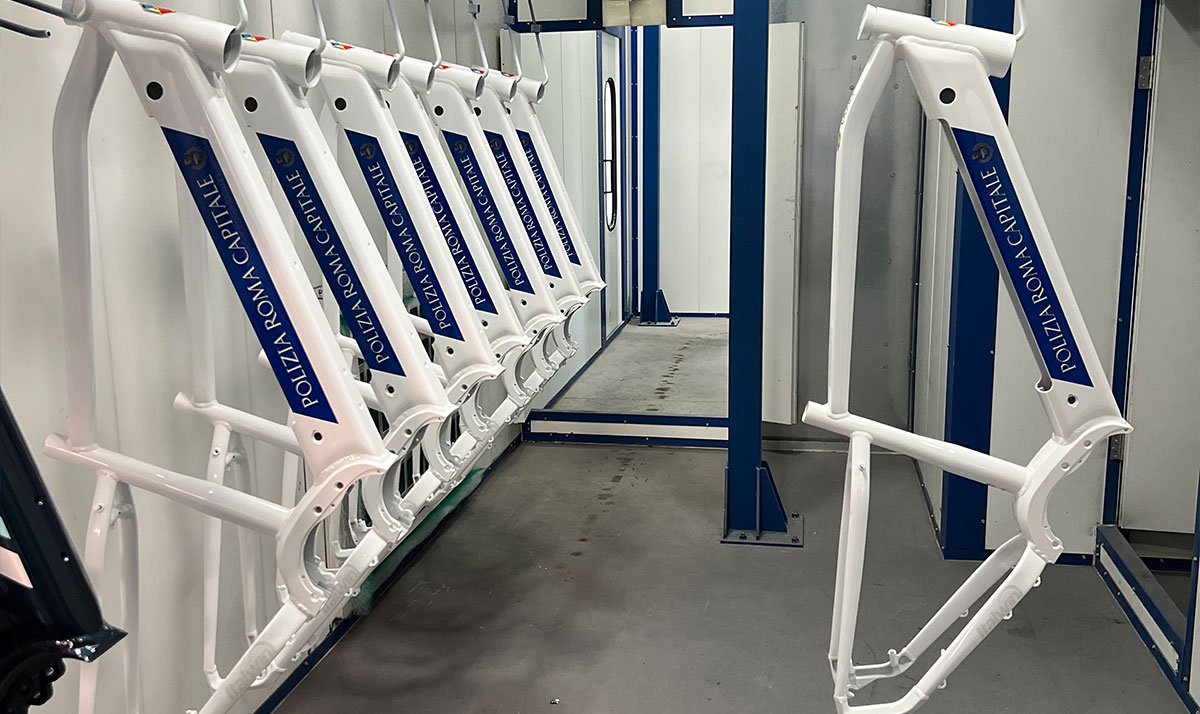 The e-bikes will also whizz around the capital's city center to let law enforcement reach more easily the most crowded and full of tourists places in Rome.
All Travel Cross have a customized livery, where colors and symbols of Rome Police stand out on the frame.

Thirty e-bikes have been already produced and delivered. On October 13th, during the celebrations for the 152nd Anniversary of Roma Capitale Police Force Foundation, two Travel Cross were presented in Campidoglio Square, in front of Commander-General Ugo Angeloni and Rome's Mayor Roberto Gualtieri.
EICMA visitors will have the chance to take a closer look at one official sample during the Exhibition, which will take place in Milan Rho from November 8th to 13th 2022.